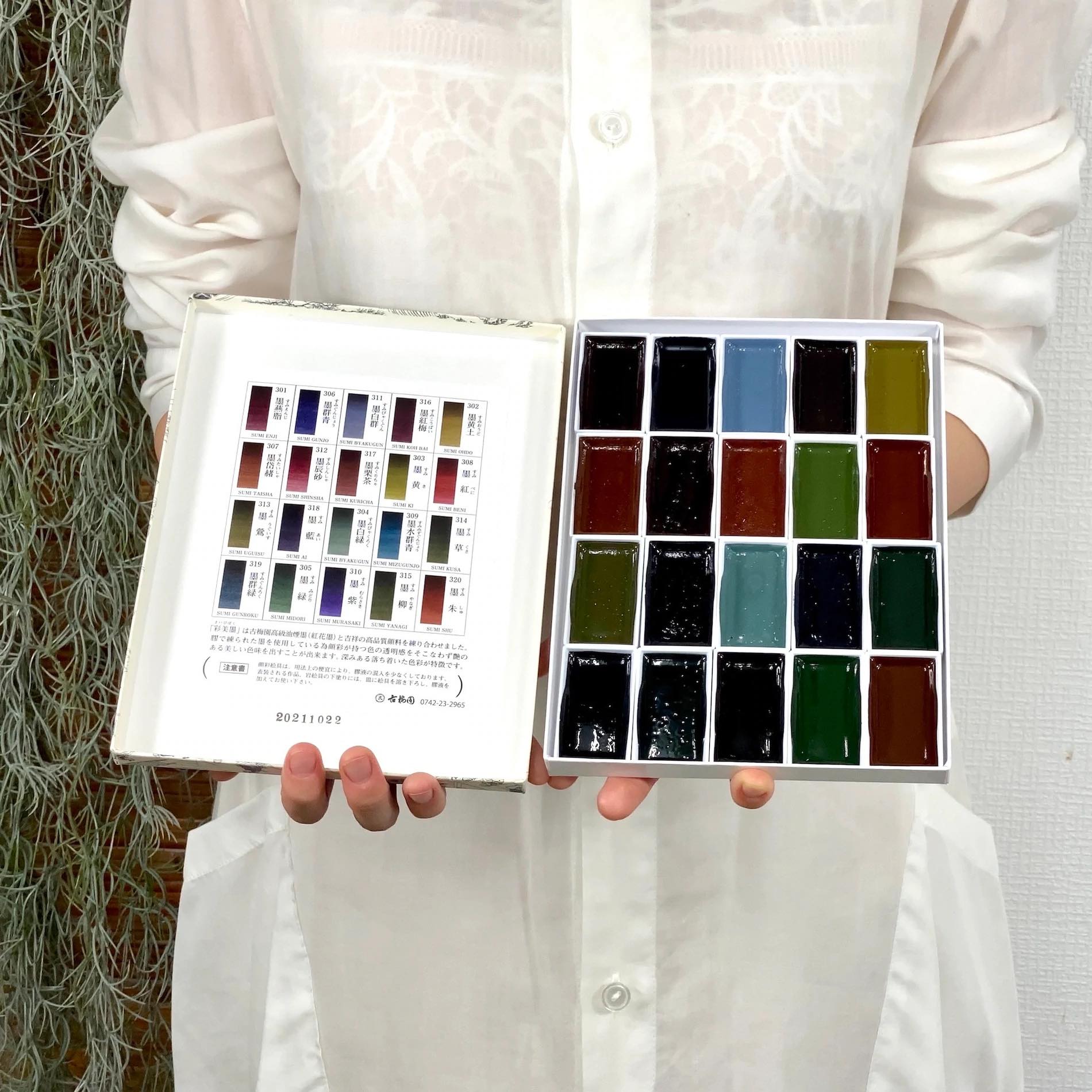 Kobaien's newest product, , are now available at our online store.
Saibiboku is a premium watercolor set that combines the high quality Koukaboku from Kobaien of Nara, Japan with high quality pigments from Kissho, a specialist in Japanese paints.
This product gives a very useful effect to painters. The natural color shades are very suitable for painting scenes of natural environments such as sand trees and plants.
Our online shop of Kobaien Sumi Ink Sticks >>